DESCRIPTIONS
Astrological signs are closely related to us, about matching, fortune, personality, and so on, can be accurately described, find your own astrological necklace!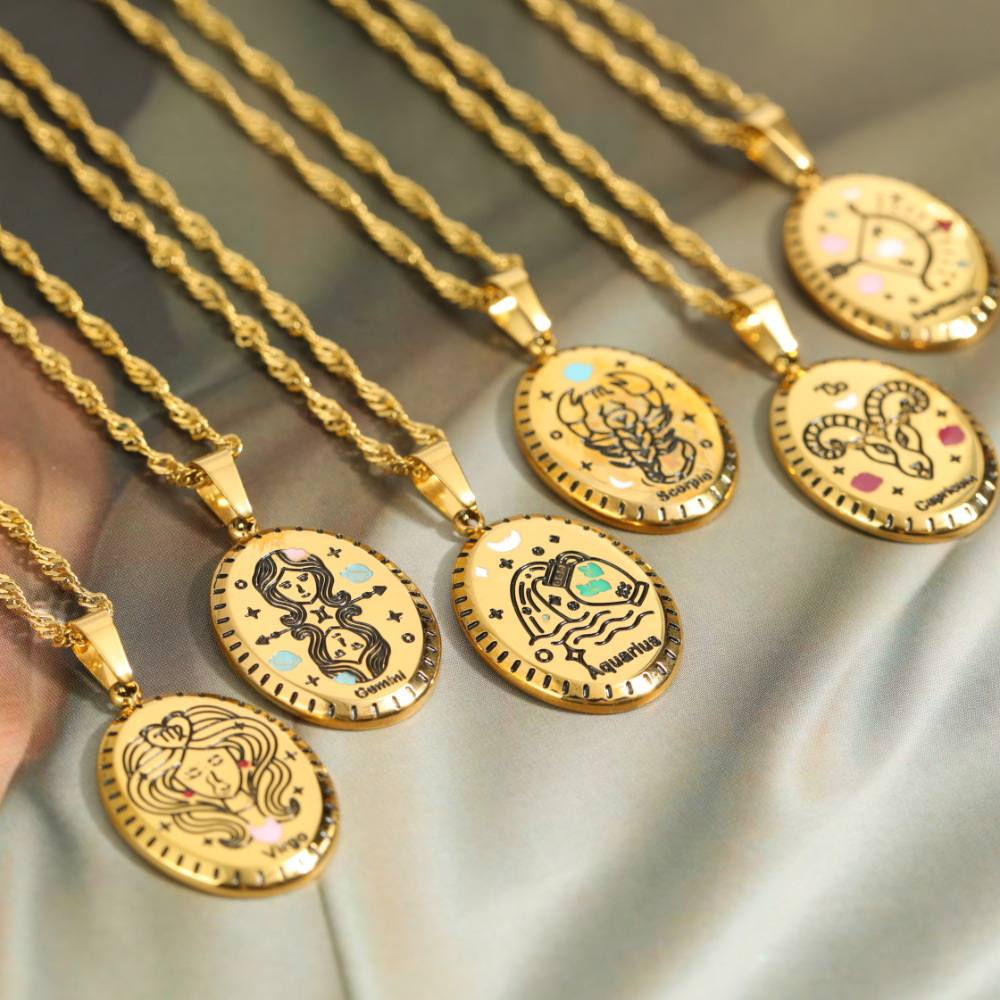 The strengths and weaknesses of each zodiac sign, if it fits you well, you can try to wear it, it will bring you good luck.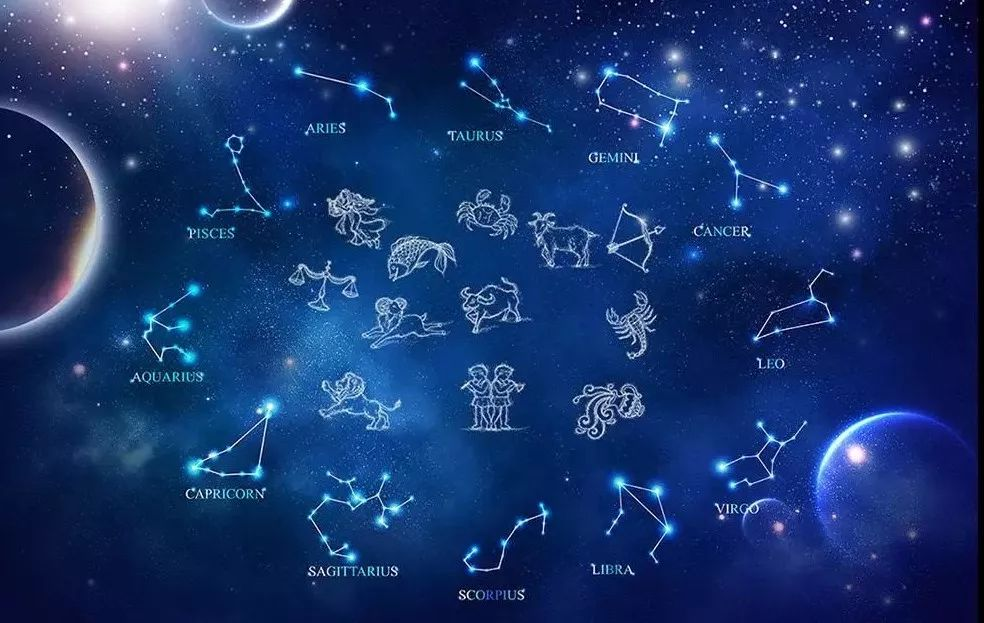 1. Aries
Advantages: enthusiastic and lively, energetic, generous, strong action.

Disadvantages: straight, a little temper, self-centered.
2. Taurus
Advantages: calm and steady, do not like change, have a keen insight, act cautiously.

Disadvantages: relatively slow, sometimes also stubborn, stubborn up very scary.
3. Gemini
Advantages: quick thinking, quick reaction, adaptability, funny and witty.

Disadvantages: have a double personality, mood changes quickly, often sloppy work.
4. Cancer
Advantages: careful, cautious, emotional, friendly.

Disadvantages: fragile mind, afraid of the competitive environment.
5. Leo
Advantages: open-minded, self-confidence and self-improvement, very assertive, and doing things in a thunderous manner.

Disadvantages: strong desire, gain, loss, pride, and conceit.
6. Virgo
Advantages: quick thinking, helpful, modest, treat people sincerely.

Disadvantages: life requirements are strict, easy to self-impose limits, and not easy to let go of the mind.
7. Libra
Advantages: elegant temperament, decent talk, good at reading people, social skills.

Disadvantages: the biggest disadvantage is the face of choice, always hesitant, easy to lose themselves.
8. Scorpio
Advantages: very rational, clear understanding, focus on the process, will not give up easily.

Disadvantages: the city is quite deep, withdrawn self-pity, like to be alone, do not smile, possessive, distrustful of others.
9. Sagittarius
Advantages: optimistic and cheerful, brave and independent, advocate freedom, like an adventure.

Disadvantages: impetuous, like to boast, rash, very careless.
10. Capricorn
Advantage: like to be calm, low-key, thoughtful, and calm judgment.

Disadvantages: stereotype, conservative, stubborn, lonely, pessimistic, not good at communication.
11. Aquarius
Advantages: curiosity, good observation, avant-garde thinking, creativity.

Disadvantages: stubborn and rebellious, lack of enthusiasm, self-centered, it is difficult to push the heart to friends.
12. Pisces
Advantages: gentle and considerate, understanding, rich in feelings, versatile, charming.

Disadvantages: partial emotional, sentimental, lack of reason, emotional, too much fantasy.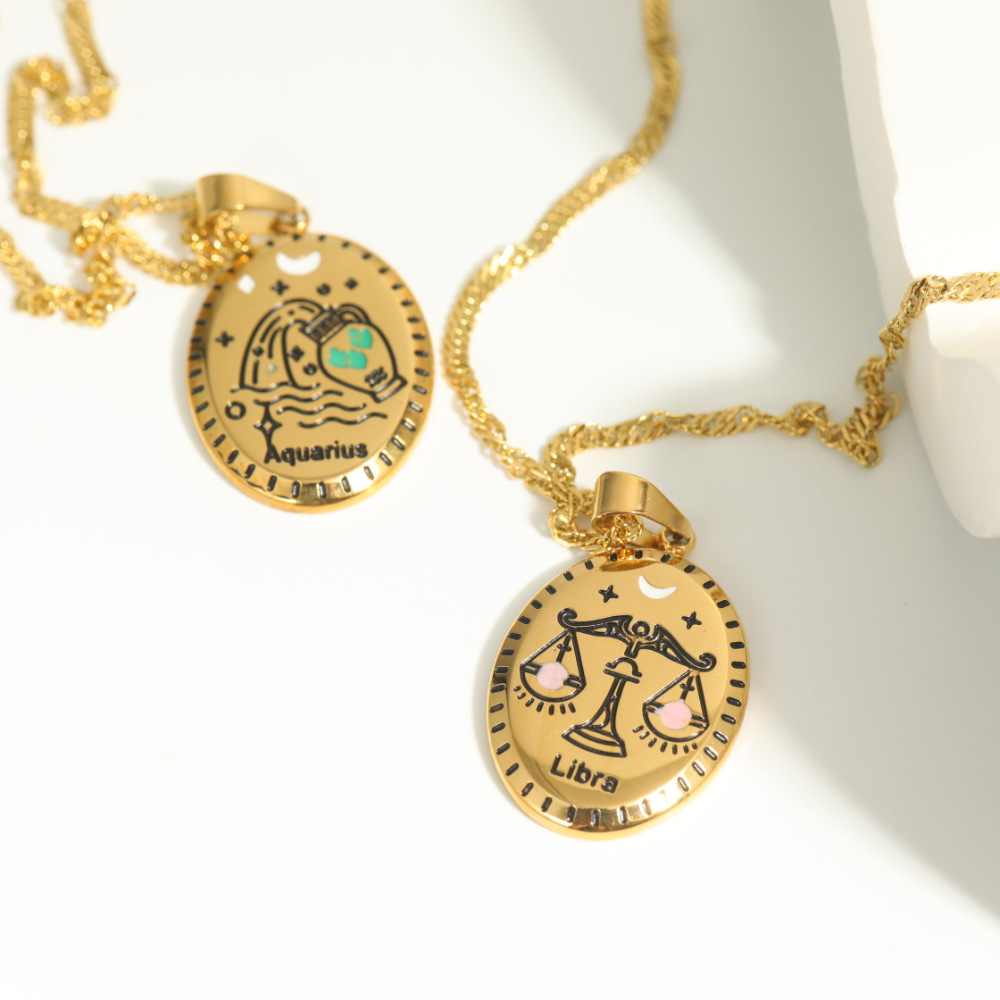 You can give it to your family member or loved one with his/her name engraved for free, it will be a meaningful and perfect gift.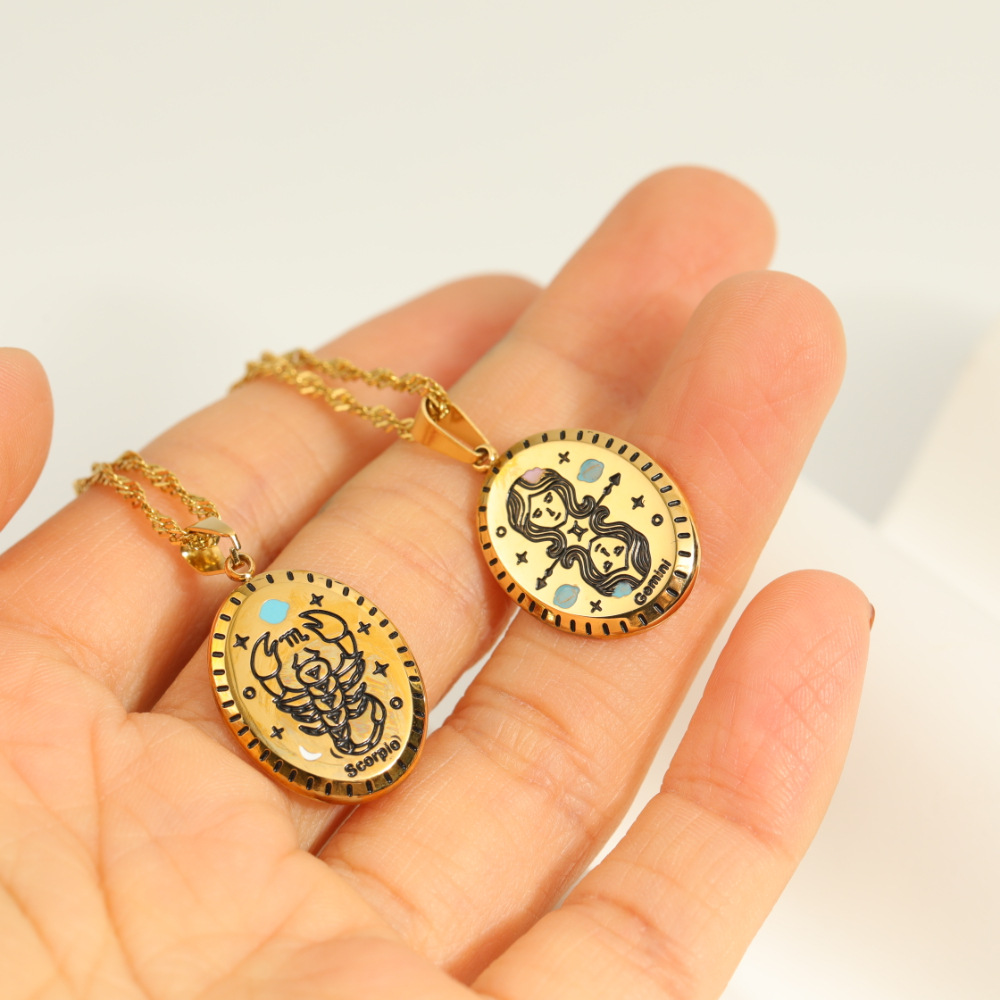 DESCRIPTION
Material: Stainless steel


Color: 18K Gold Plated

Weight: 12g


Necklace Length: 16"+2" (Adjustable)
WHAT'S IN THE BOX
1* 18K Gold Plated Celestial Constellation Necklace

1* Free Standard Gift Box

1* Silver Polishing Cloth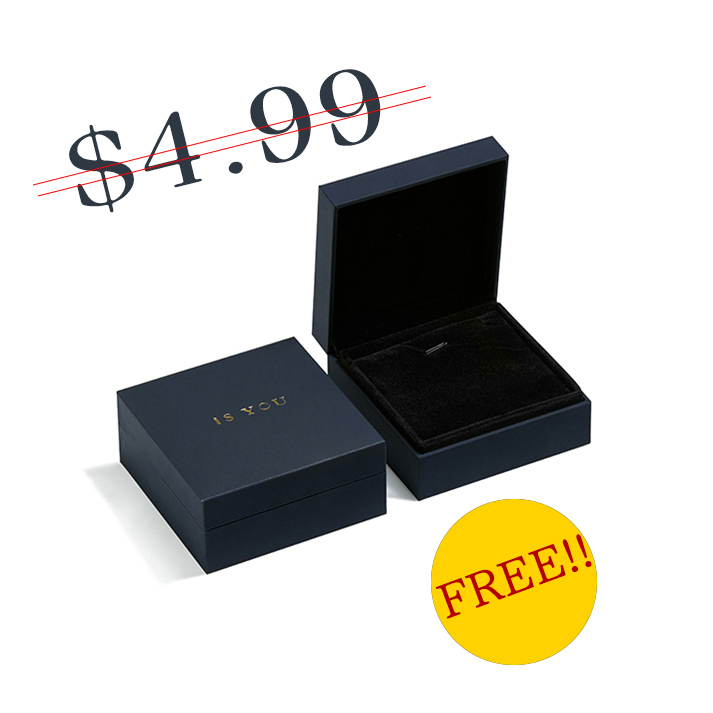 RELIABLE AFTER-SALES SERVICE

90-Day Money-Back Guarantee 1 Years Replacement Warranty and Ready to respond within 2 hours (we bear all transportation costs).